Reach better product decisions
Curipod helps PMs run fun workshops for product discovery, roadmap planning, and strategic decision-making
Save time with PM workshop templates
Help quiet voices speak up
Create lots of ideas to get good ideas
---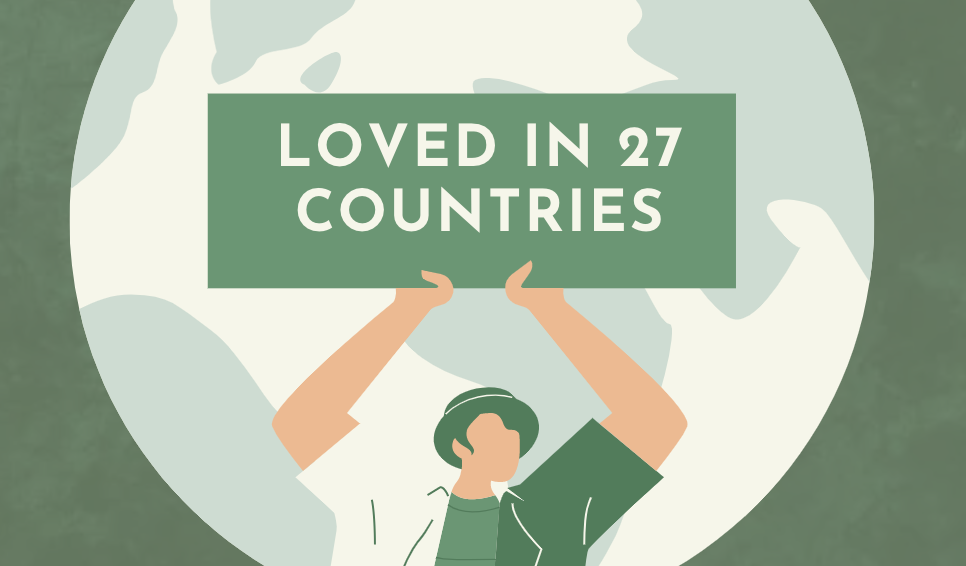 Save time with pre-made PM workshop templates
Feeling overwhelmed with incoming requests, planning cycles, and everything that's on your plate as a PM?
We know the feeling.
That's why we created pre-made PM workshop templates, so you get more time to focus on the big picture. You can also create your own workshop templates and share them with your PM colleagues.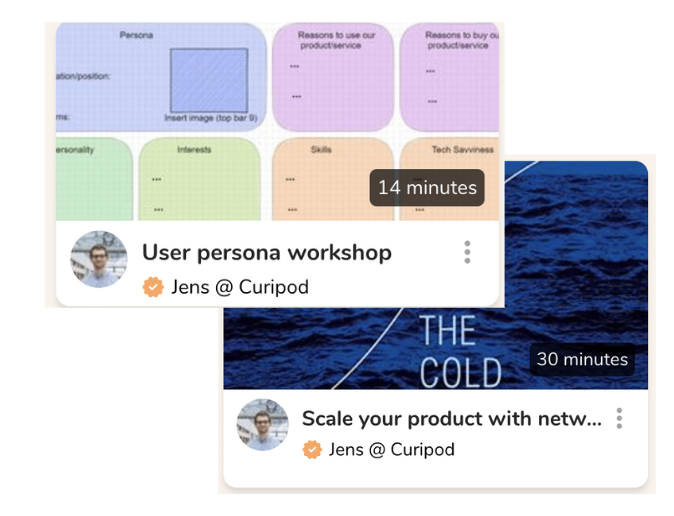 Help quiet voices speak up
Do you have some participants you struggle to get involved? While others speak too much?
Managing speaking time is hard.
With Curipod, you ask a question, and everyone gets a chance to share their thoughts. Participants read each others responses and vote on what is most relevant or what they most want to discuss further.
Get good ideas by creating lots of ideas
"If you want to have good ideas you must have many ideas," said Nobel Prize-winning Linus Pauling.
"To have many ideas, you need collective brainstorming from different disciplines," said the Curipod team.
Built-in features like drawings, post-its, word clouds, and more, encourage creative ideas from everyone. Invite designers, engineers, product marketers, sales reps, customer success reps, and more, for inclusive, collaborative idea generation.
How is Curipod different from Miro?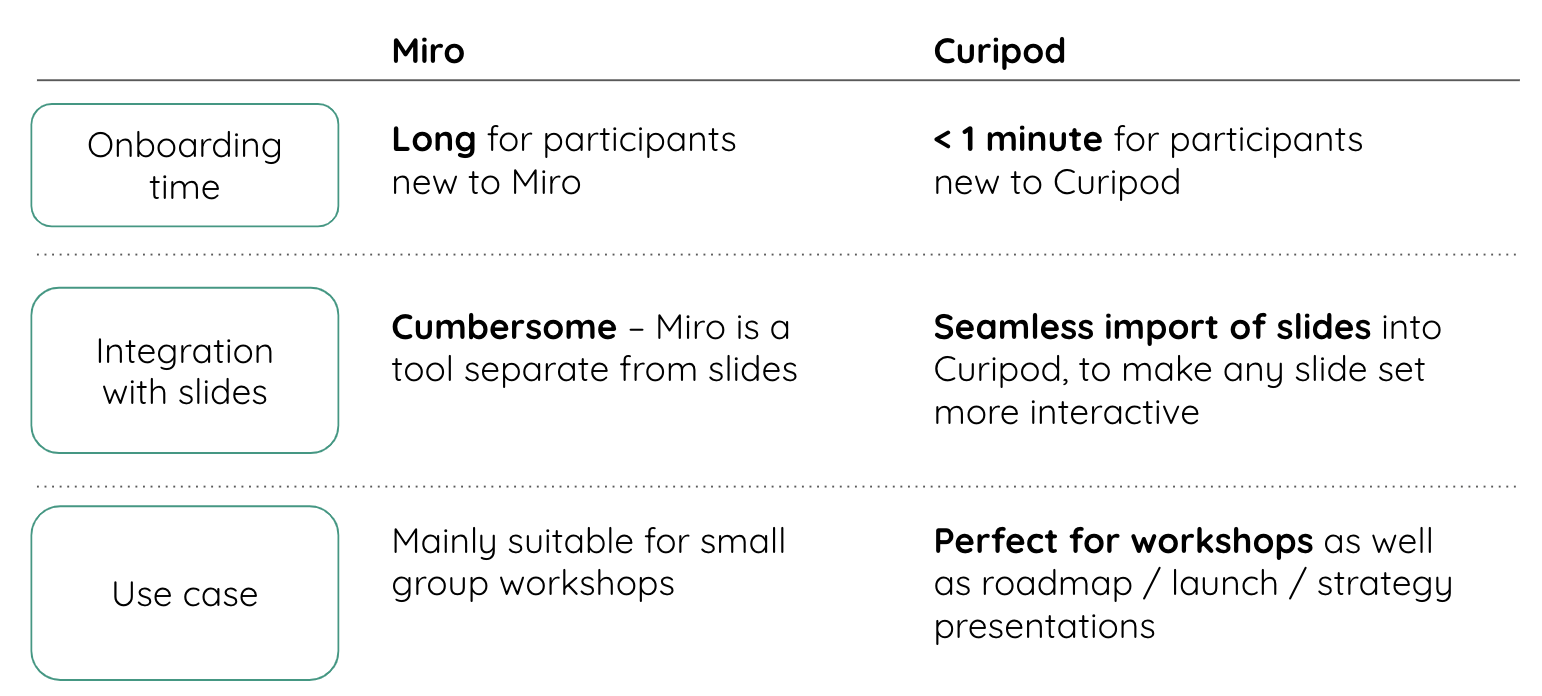 Get started to reach better product decisions today
Sign up to use Curipod for free: https://curipod.com/signup