Earn more $$$ with higher performing sales teams
Curipod helps you train world class sales teams
Keep participants engaged throughout
Focus on topics most relevant to the sales reps
Save time with pre-made training templates
---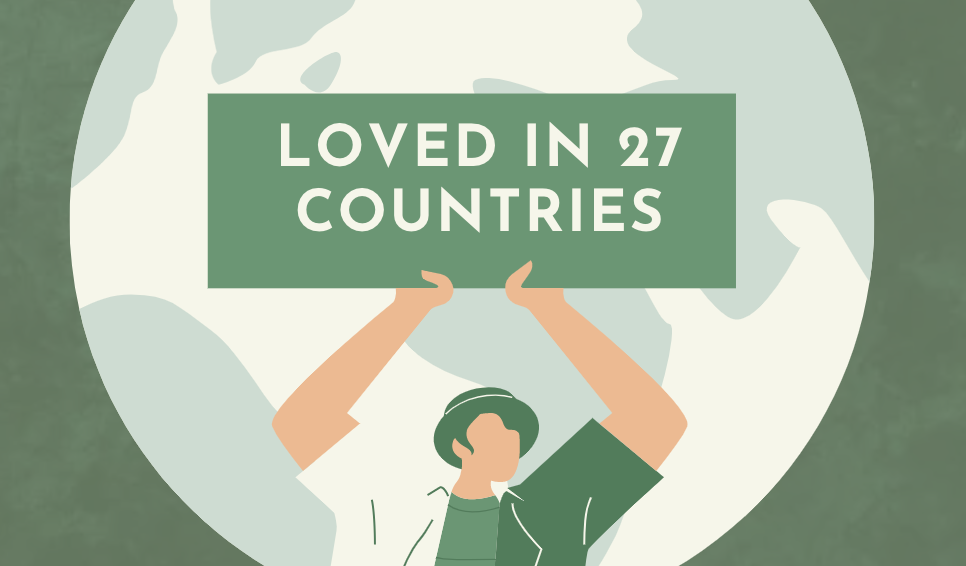 Keep participants engaged throughout
No one likes watching a PowerPoint presentation for 2 hours sitting still - especially not salespeople who like to engage with people.
That's why we let you engage everyone in throughout your presentation with polls, word clouds, drawings, and more. 
For example, let everyone write the words they would avoid using in the subject line in a cold email.
Focus on topics most relevant to the sales reps
Changes in technology, legislation, customer needs, or your own product offering all serve to make the sales harder unless the salespeople stay on top of the changes.
But how can you know what is top of mind for your salespeople?
Curipod lets you ask all training participants which topics they're most interested in, so that you can focus the training on the high value topics.
Save time with pre-made training templates
Achieve more in less time, using our library of pre-made training templates.
For example, want to build a culture of sharing best-practices within your sales team?
Run this training for sharing best practices.
How is Curipod different from Miro?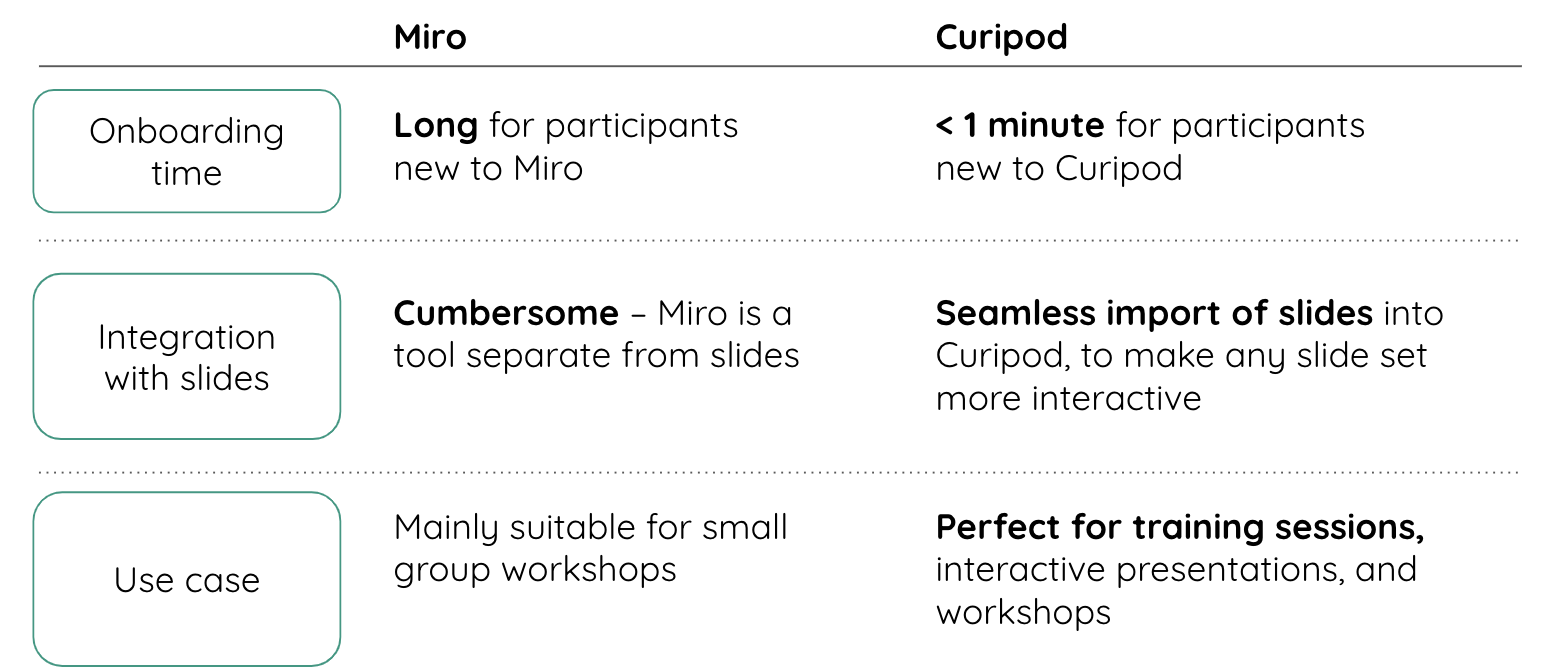 Get started building a world class sales team today
Sign up to use Curipod for free: https://curipod.com/signup